Who We Are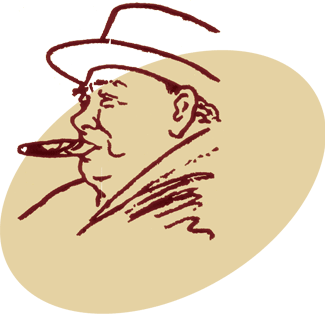 The Churchill Club is a club for amateur oil painters who love fun and want to enjoy life with style through their shared interest in art.
The Churchill Club was founded in Tokyo in 1952 by a group of like-minded individuals - the name, which was officially approved, derives from Winston Churchill, who, late in life, took up oil painting which apparently helped him during the difficult war years. The Churchill Club spread quickly throughout Japan and today there are about 50 branches with over 1500 members. We maintain a link with all our branches and have an annual get-together in the prefecture where the sponsor branch for that year is located.
In the Club's early years we had such notable artists as Soutaro Yasui and Ryuzaburo Umehara as instructors and the Club's membership read like a Who's Who of Japan. More recently, we have broadened our appeal and now have members from all walks of life!
Our Activities
1) Biannual Exhibitions*
These exhibitions are of focal interest and members work hard to present their best works. The paintings are on sale and the exhibitions are advertised on our website some months before.
The summer exhibition is held in the prestigious Nihonbashi Mitsukoshi department store, where we have been exhibiting for the last 50 years. About 70 paintings of sizes between 6 - 20 are shown.
Toward the end of the year we have an exhibition of small paintings (less than size 4) - providing viewers with an ideal Christmas gift!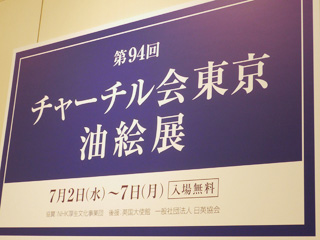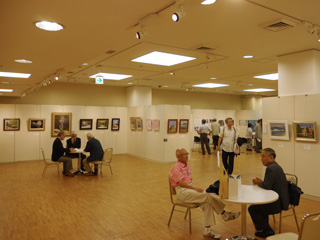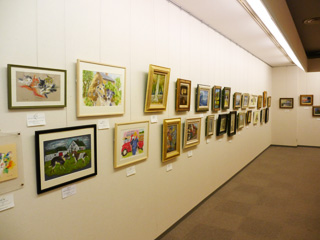 2) Our Dessin Meetings
We hold 3 art classes a month - 2 Saturday afternoons and 1 Tuesday evening. We draw or paint according to a different theme; varying from still life to nude or clothed figures. We may even paint outside. During these classes, we are free to use any medium we like whether it be oils, pastels or water colours. Tea-time is an enjoyable part of these classes when we exchange ideas and experiences.
3) Our Instructors
We have 3 excellent instructors; all have graduated from major Japanese art universities. Constructive advice is provided, however, the free spirit of the club has encouraged us sometimes to ignore what the instructor says!
4) Outings
We go on overnight or day trips to different places in Japan to paint outdoors and generally enjoy ourselves! Annually, we also hold 2 joint outings with the Yokohama and Nagoya branch.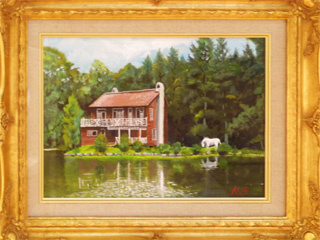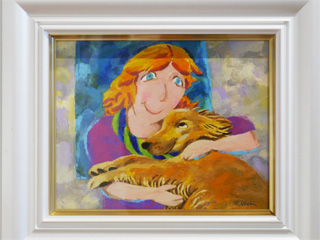 5) Parties and Other Events
Parties are an important part of the social activities; we hold a New Year Party and a Year-End Party. We also have an annual general meeting, where issues can be raised and club decisions taken. The conviviality continues after our dessin classes, when members go out in groups to have a good time!
6) Contribution to Society
We feel strongly about giving something back to society and for the last 30 years have made donations to the NHK Welfare and Cultural Group.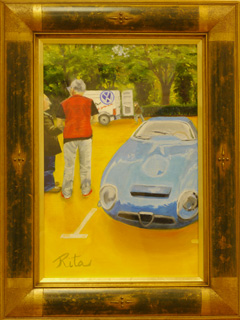 Membership
If you are interested in our Club, contact us. We may possibly have an opening!
Click here for information info@churchill-kai-tokyo.jp
*Refer to Japanese site for a sample of members' paintings from past exhibitions.
» Japanese Site.